Check out our list of the 11 best local food in Singapore : Hainanese chicken rice, Satay, Char siew meats on rice or noodles and many more …
Hainanese chicken rice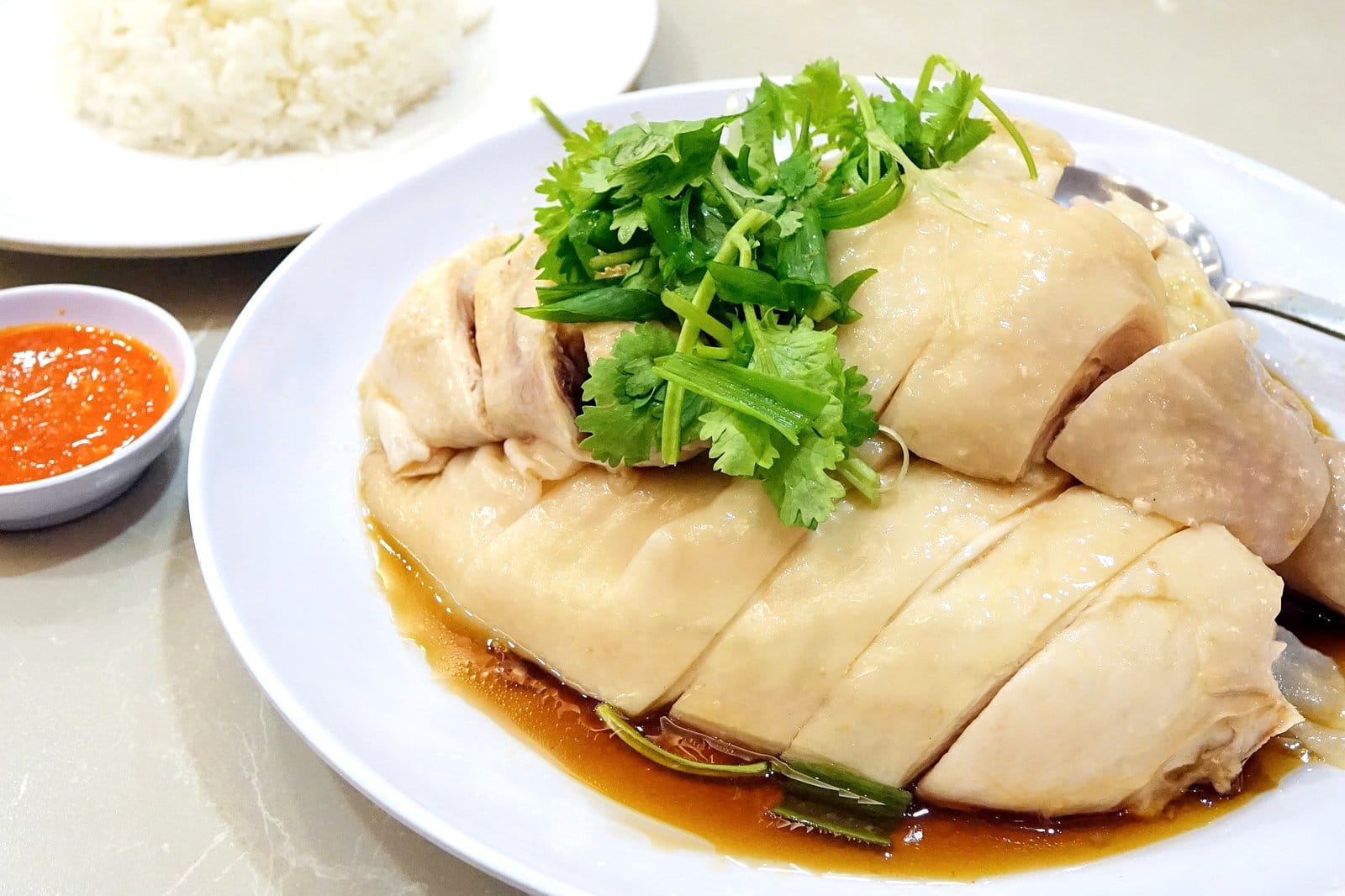 Steamed chicken served with rice cooked in chicken stock. This all-time favourite dish makes for a quick, fulfilling lunch. The quality of chicken stock is crucial to this dish, and you can tell by the steamed rice oozing with flavour and a fragrant aroma. Pour some dipping sauce over the chicken and give it a go.
Satay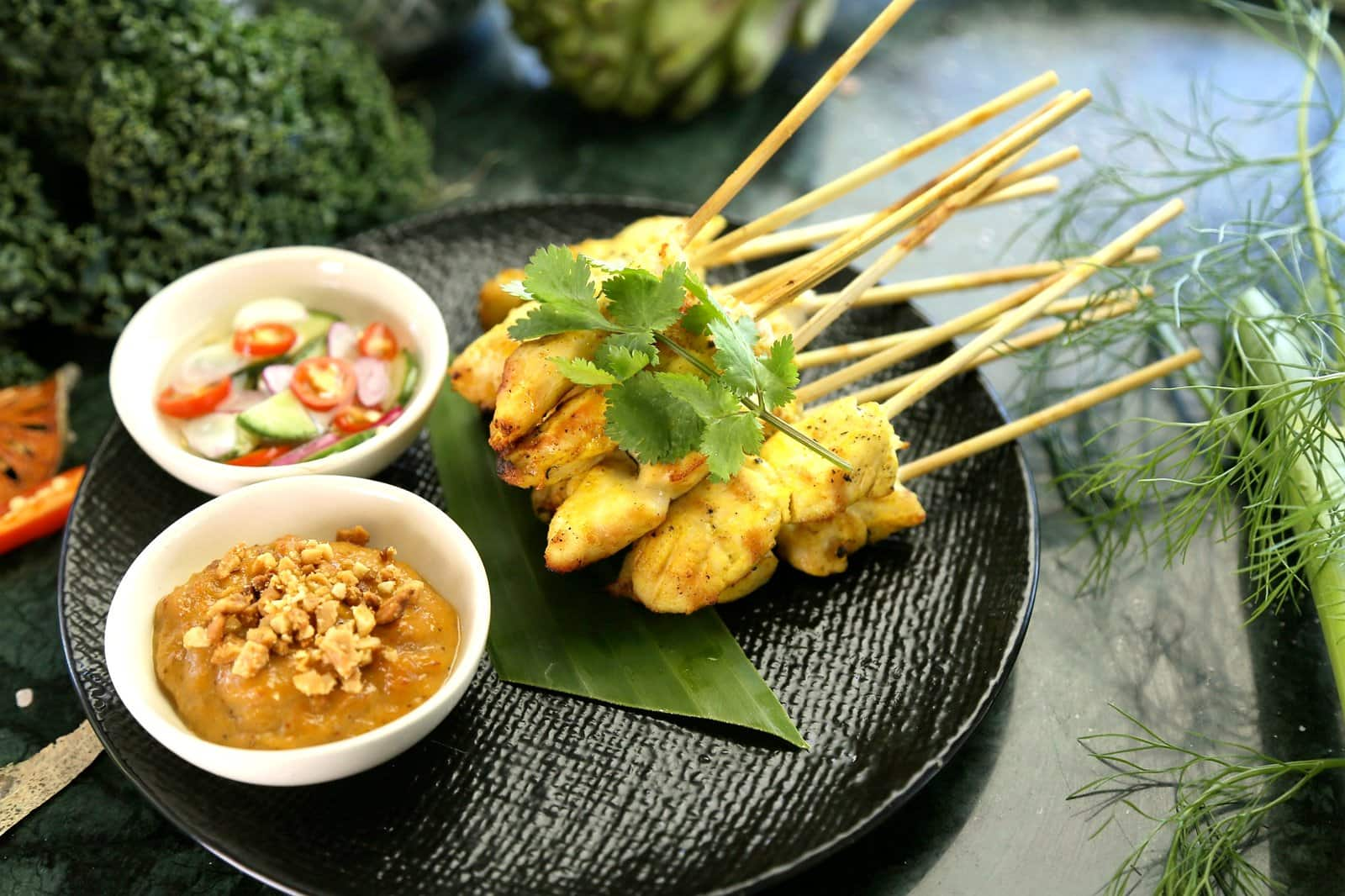 Skewered grilled meat served with rice cake (ketupat), peanut sauce and cucumber-chili relish. This popular side dish makes an excellent starter or party platter. It has a strong turmeric scent and flavour, as this spice is the key marinade ingredient. Choose from pork, chicken, beef or mutton.
Char siew meats on rice or noodles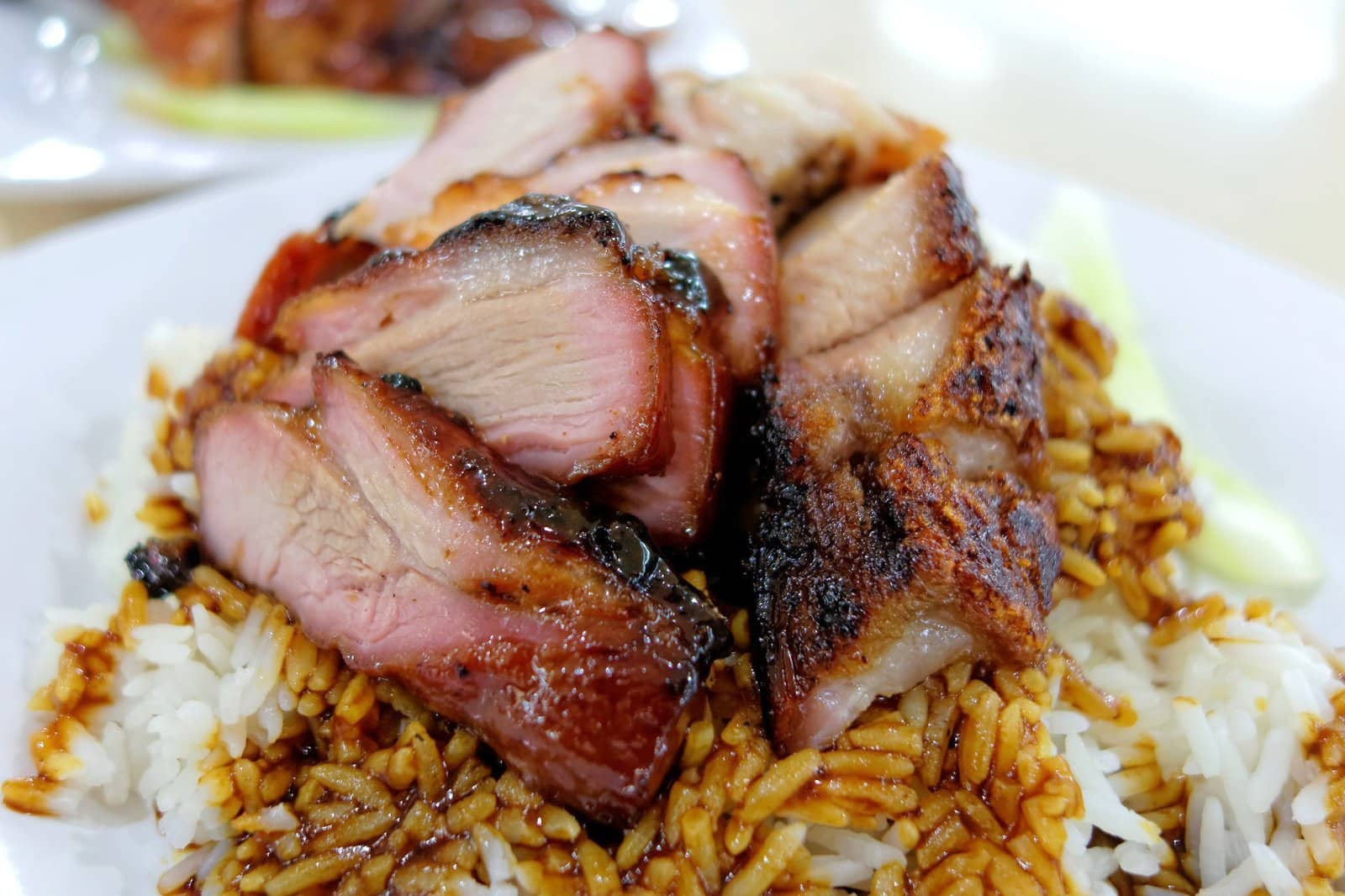 Char siew meats make a popular Singaporean dish of Chinese origin, made up of barbequed red pork and roasted pork belly in a thick sauce. The meat is chopped in front of you and laid out on either rice or noodles.
Bak kut teh and rice
Pork rib soup infused with Chinese herbs and spices, seasoned with light and dark soy sauce then simmered for hours. Usually accompanied by steamed rice and eaten as breakfast, bak kut teh comes in all kinds of variety, including the less-fatty version made with chicken and halal version for Muslims.
Nasi lemak
Nasi lemak is a hearty meal comprising coconut rice, a slice of omelette, anchovies, a slice of cucumber and some chilli paste, uniquely packed in brown paper or banana leaf.
Roti prata and teh tarik
Roti Prata is a flaky Indian bread made with or without eggs and served with a thick vegetable based lentil curry. Teh tarik is a tea that is mixed with carnation milk and 'pulled' from one mug to another to create a froth when served.
Desserts for the sweet tooth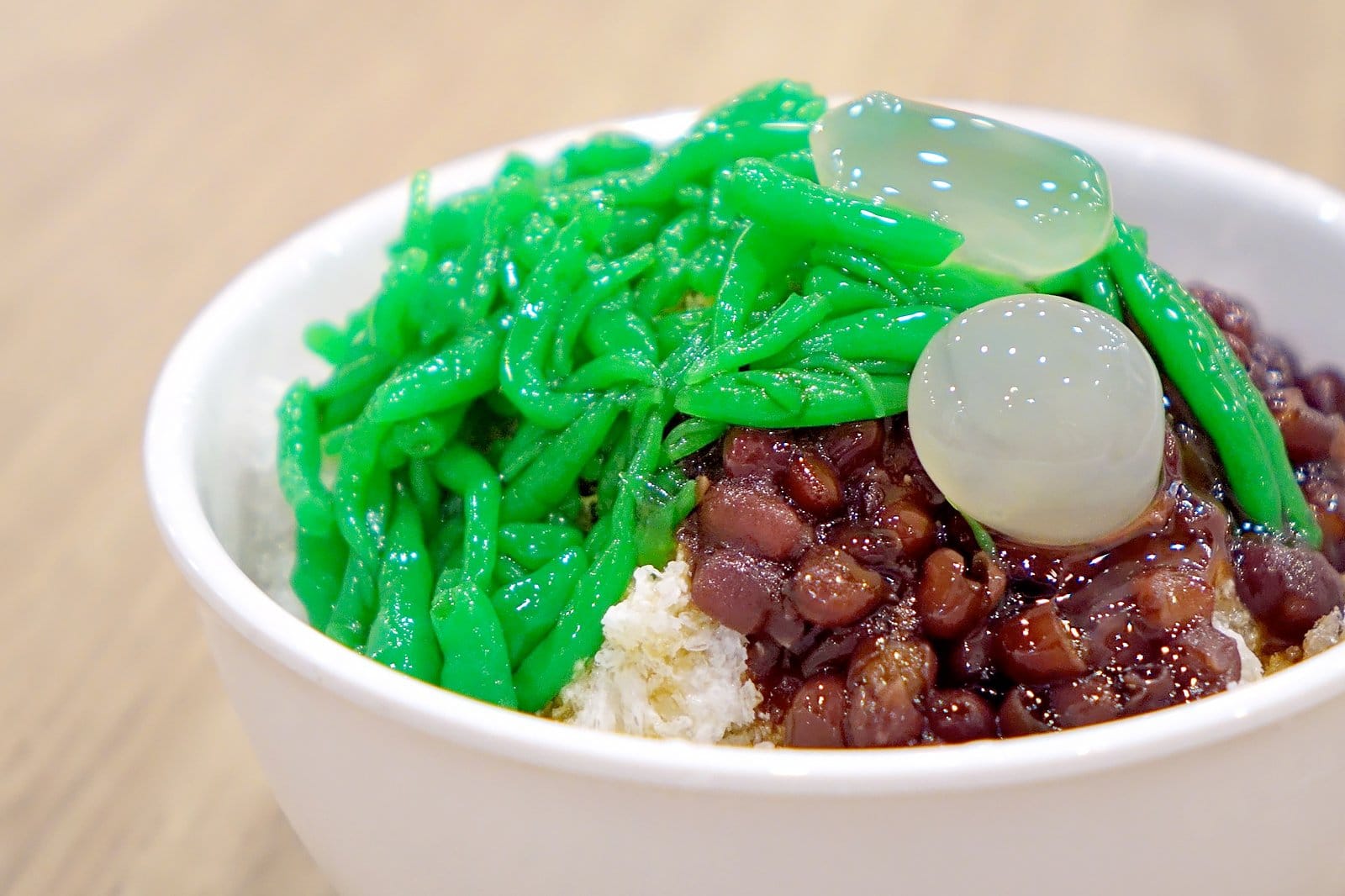 Down your food with a mug of fresh fruit juice or fresh coconut water. On a hot day, end your meal with a local cold dessert like ice kacang or chendol. Ice kacang is a mound of grated ice, smothered with different sweet syrups with a base made of jelly, red beans, corn and atap seeds.

Chendol is a coconut milk drink mixed with brown sugar (gula melaka), green starch strips and red beans. If you are more adventurous, a rather 'rich dessert' – the "king of all fruits" – is the durian. Creamy and fleshy with a big seed contained in several segments of one big, thorny fruit, you'll either love it or hate it. An apt description goes something like this "it smells like hell but tastes like heaven!"
Wanton Mee

This Singapore wanton noodle dish was probably influenced by Hong Kong cuisine, but has become entrenched in our culture over the years. The Singapore version is typically eaten 'dry', drenched with some light sweet sauce, slices of pork char siew and wanton dumplings filled with pork, with a small bowl of soup on the side.
Dim Sum
Another Hong Kong/Shanghai-inspired type of cuisine available in Singapore is Dim Sum or 'Dian Xin'. This is not exactly one dish, but a set of small dishes to be savoured in a group – a typical Chinese dining sharing custom. Popular Dim Sum dishes include BBQ Pork Buns, Xiao Long Bao, Siew Mai, Chee Cheong Fun and many more.
Kaya Toast & Soft-Boiled Eggs
The one and only traditional Singaporean breakfast – Kaya Toast with Soft-Boiled Eggs. The traditional bread is an old school rectangular white loaf, toasted on a bread grill, slathered with coconut or egg kaya, then slapped with a thick slice of butter that slowly melts between two slices of warm bread.
Tau Huay
Tau Huay is a dessert made with beancurd tofu, sweetened with sugar syrup. It can be eaten hot or cold, sometimes with Tang Yuan (glutinous rice balls), grass jelly or soya bean milk added as well.